Transition Town Guildford September Movie night – The Power of Community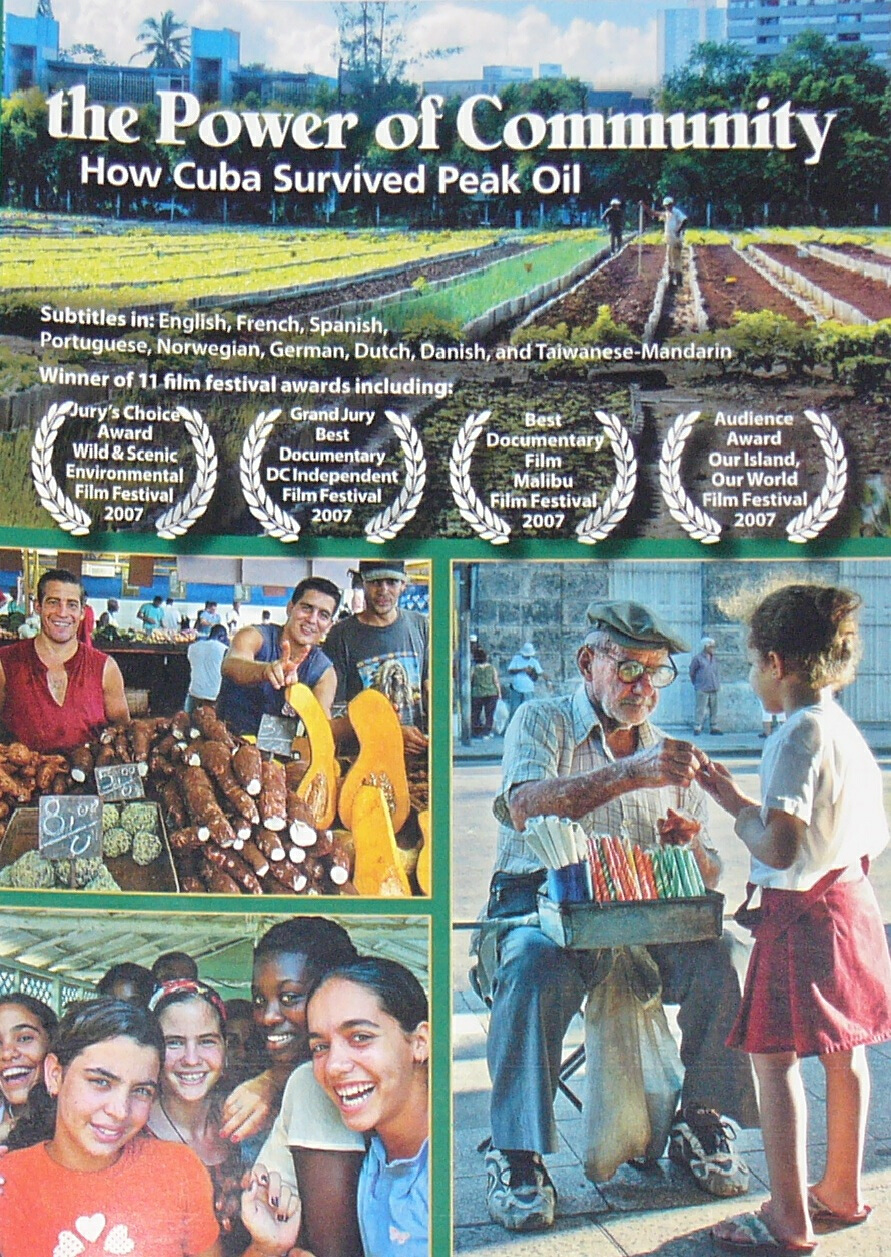 The September movie night will be a special night on food and Kitchen Gardeners – The Power of Community: How Cuba Survived Peak Oil – It's an oldie, but a goodie, a must see if you haven't seen it!
"The documentary, "The Power of Community – How Cuba Survived Peak Oil," was inspired when Faith Morgan and Pat Murphy took a trip to Cuba in 2003. When they learned that Cuba underwent the loss of over half of its oil imports and survived, after the fall of the Soviet Union in 1990, the couple wanted to see for themselves how Cuba had done this. During their first trip to Cuba, in the summer of 2003, they traveled from Havana to Trinidad and through several other towns on their way back to Havana. They found what Cubans call "The Special Period" astounding and Cuban's responses very moving." IMDB rating 7.6/10

As usual, the second Tuesday of the month – Tuesday 9th September
@The Stirling Arms Hotel, 117 James street, Guildford
6 pm onwards for food and drinks, Movie starts 7 pm
Entry by donation
Please RSVP via Eventbrite, so we can let the kitchen know how many to expect.