The August event for the Transition Town Guildford Sustainable Homes action group will be another house tour and it's an owner designed solar passive house.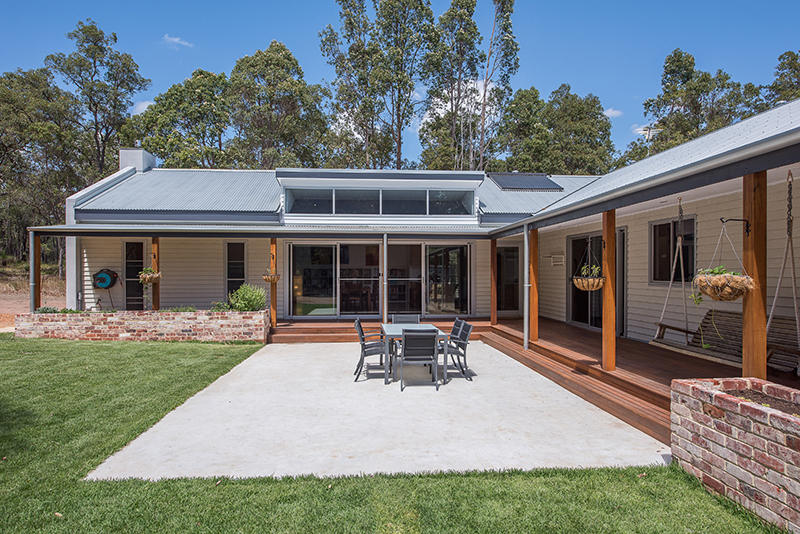 "Sitting on a 1-acre property at the edge of Mundaring townsite, this house is a sophisticated response to its setting. It was designed as our family home and I have recently launched my design business Edgefield Projects (www.edgefieldprojects.com.au). The building forms a simple L-shape in plan, with a 2m wide Jarrah deck verandah running along the inside edge, focusing the house onto the social hub: a central terrace and lawn area. The living spaces are laid out within one large volume that is bookended by a sophisticated natural oak kitchen on one end and a recycled brick fireplace (with pellet stove insert) on the other."
Features include:
Passive solar heating in winter using polished concrete floor 

Windows allow for cross-ventilation, and ceiling fans throughout provide air movement for thermal comfort.

A NatHERS rating of 7 stars, and has no mechanical air conditioning

Innovative pellet heater that uses compressed sawdust pellets made from mill offcuts



Come join us for this tour followed by arvo tea.
Event Details
RSVP: Numbers are limited, so it's essential to RSVP via Eventbrite
Location: The address will be sent in the confirmation email when you register
Date: Sunday 16th August

Time: 2- 4 pm
Cost: By donation or bring a plate for afternoon tea