TTG Kitchen Gardeners'
Intro to Permaculture 

Workshop 
with 

Bonnie Wykman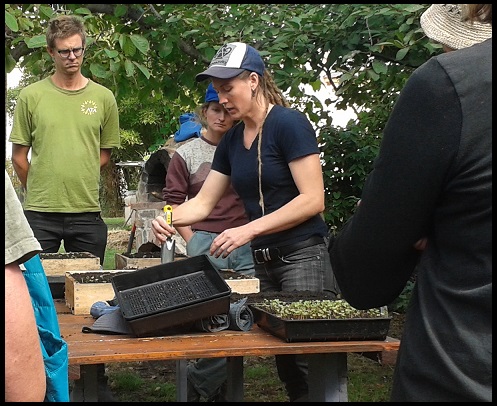 She's back for a visit!
Bonnie's brief return to WA is an opportunity too good to miss! Join us with Bonnie Wykman from Black Earth Education for a morning of exploring the basics of permaculture. This introduction to the philosophy of working with nature will change the way you design and manage your own garden in a considered and sustainable way.
The workshop will be hosted by South Guildford Kitchen Gardener Laurynne Joyce. Bonnie will be using the example of Laurynne's backyard and garden to illustrate how you can apply ecological design and permaculture principles to your own garden. 
Bonnie is a well travelled and popular presenter and trainer in all things related to permaculture who is very well known to the local community. You are sure to enjoy learning from her wealth of knowledge and experience in all things to do with growing food in your own backyard.
EVENT DETAILS:
RSVP: We'll be in a South Guildford back yard. Places are limited. Please Register via Eventbrite so we can be sure to fill all available spots.
https://ttg-permaculture-with-bonnie.eventbrite.com.au
COST:    $20 per person, including a yummy morning tea.
DATE:    Saturday 18th July 2015
VENUE:  Laurynne's place. Address will be sent when you Register.
TIME:     Join us from 9am until 12pm.